Location: BROOKLYN
Dr. Brent Yanke is a fellowship trained urologist in minimally invasive techniques who has been practicing since 2007 in New Jersey and Brooklyn. He has completed well over 1,000 robotic cases, treating diseases such as prostate, kidney and bladder cancer as well as urinary tract reconstruction. His expertise also lies in endourologic surgery treating complex stone disease as well as focusing on the prevention of future kidney stones. Other endoscopic diseases treated include ureteral, renal pelvis, and bladder cancer as well as benign prostatic hypertrophy.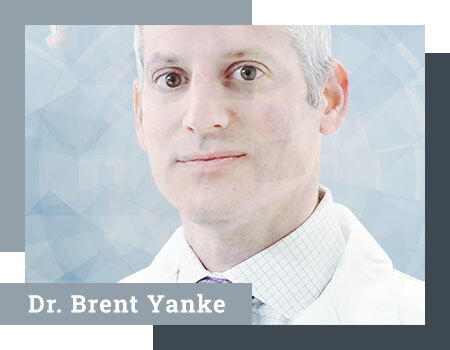 For the past five years, Dr Yanke has trained urology residents from several programs, winning teacher of the year at SUNY Downstate in 2016.
Dr. Yanke earned his Bachelor's Degree in Neuroscience at the University of Pennsylvania and his Master's Degree in Public Health at Columbia University. In 2000, Dr. Yanke earned his Medical Degree at Stony Brook, where he was a member of the Alpha Omega Honor Society. He then completed his residency at SUNY Downstate, followed by the completion of the Bard-Bagley Fellowship at the Thomas Jefferson University School of Medicine.
Dr. Yanke has been involved in several fields of research, working at SUNY Stony Brook, UC San Diego, USC Norris Cancer Center, and University of Pennsylvania.
He has been an author of articles across several urologic journals as well as written book chapters in several texts.
He is currently a diplomat of the American Board of Urology, and is an active member of the American Urological Association.
New York Health proudly welcomes Dr. Yanke, as he brings his talent and expertise.
Articles